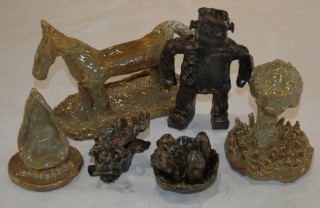 Age Range: 7 and up
Get creative this summer and join the fun in our Sculpture Studio! Each day campers will explore different types of sculpting mediums including clay, FIMO, plaster and more! Sculptors will be introduced to lots of sculpting tools and techniques while creating their 3D masterpieces!
Instructor: Laura Henion
Date & Time: June 28 —June 30th, 9:00 a.m. to 12:00 p.m.
Sign up online now: Sculpture Studio Summer Camp Sign Up