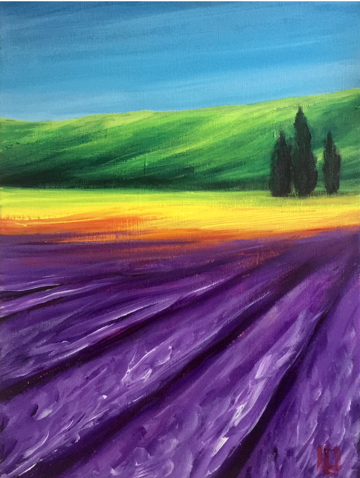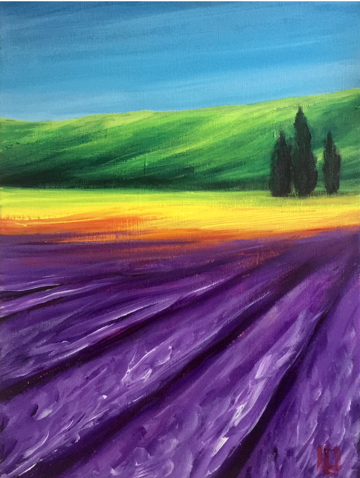 Paint a lovely lavender field with local artist Irina Johnson.
Price includes 1 glass of wine and 1 guided art project.
Wine is available for purchase by the glass or bottle at the winery. Cheese baskets available.
Art Nights at the Winery to be held Thursday evenings once a month from 6pm-9pm. Check the calendar for dates.
Enjoy a creative evening at Cherry Valley Winery with friends at your side, a paint brush in one hand and a full glass of delicious wine in the other. Leave the evening with a smile on your face, a new whimsical art work, pride in your heart for supporting the local non-profit arts school and a new appreciation for delicious wine.