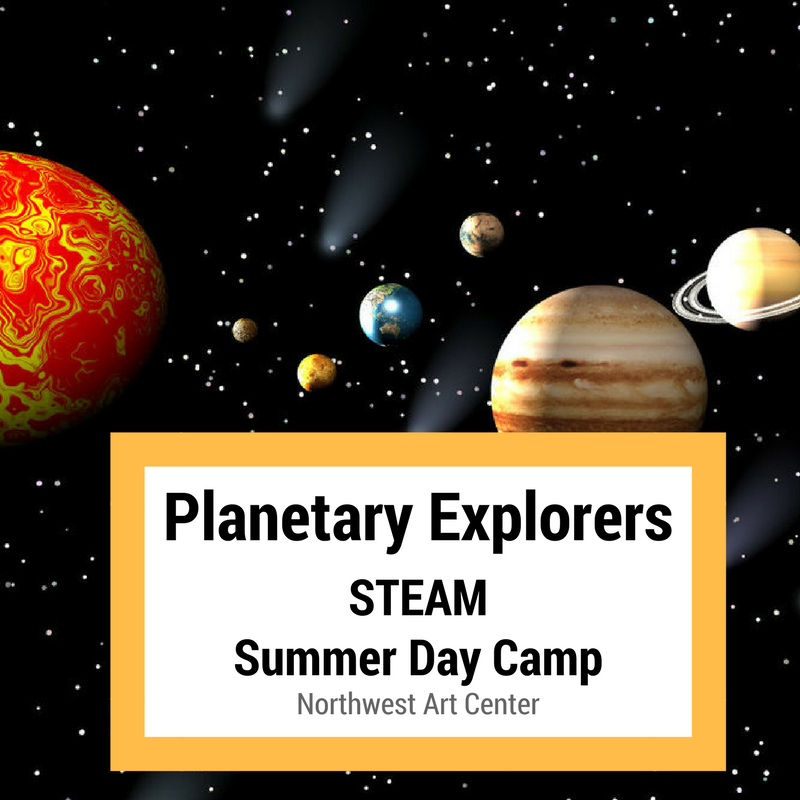 Age Range: 5 – 10
Description: A full day camp! Through an integrated STEAM program, children will create solar systems, discover black holes, study star formation, and engineer and land a secret mission to Mars. Projects with a range of mediums will explore proto-galactic nebulas, galaxies, star formation, solar system, aliens, mars mission, lunar cycles and planetary distance.
Instructor: David Repyak
Minimum/Maximum: 5/12
Date & Time: August 20th – August 24th, 10:00 a.m. to 3:00 p.m., Full day camp
What to Bring?: lunch and water bottle
Cost: $300
About the Camp Instructor: David Repyak
David is currently a k-8 elementary art teacher at Sammamish Montessori and a talented water color landscape artist. View his art and be inspired. Kids are lucky to experience a full week of creative time with David this summer at the Northwest Art Center. More about David.