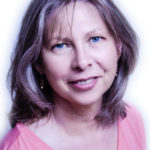 Susan is the co-founder and former Executive Director of the Northwest Art Center. She currently teaches a variety of classes and painting workshops and provides creative support to the staff. She has taught both children and adults since NWAC opened in 2004. Prior to that, she taught art classes for the Riverview School District and through her home studio. She is a strong proponent of freedom of expression and fostering ideas amongst her students.
Creating connections through family, friends and the community are of primary importance to Susan. It was her dream to provide a place in Duvall for artists and creative people to join together through exploration and support to discover the joy in creating art. This dream came to fruition when the Northwest Art Center opened its doors.
 An award-winning artist, Susan has sold paintings and fiber artwork to both private and commercial collections. She has a B.A. from Occidental College in Los Angeles.
Susan's Current Classes
Contact Susan via info@northwestartcenter.org email:
[contact-form-7 404 "Not Found"]