Palouse Art Retreat, Memorial Day Weekend, May 2017
May 26, 2017 @ 4:00 pm

-

May 29, 2017 @ 6:00 pm

Free – $500.00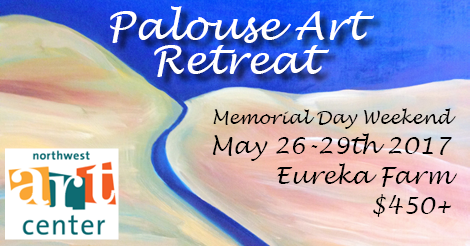 Well wasn't that big creative fun?  What a creative, inspiring and joyful group.  And what a lovely venue.
We're definitely doing this retreat again next year!
Testimonials
Li and Jon Ochs were incredibly welcoming and generous hosts. The farm was a beautiful backdrop for creativity and togetherness. I loved it!
The NWAC Artist Retreat was a magical, amazing weekend that stretched and replenished my artistic spirit. It was great to share the weekend with so many like-minded souls and make so many wonderful new friends!
I cherish my memories of this weekend spent at Eureka Farm in the Palouse. I was able to eat and drink with fellow artists, learn about and try my hand at painting and photography, admire the wildlife and the spectacular scenic parts of the farm and surrounding areas, play bocce ball, watch a movie, take naps, make s'mores and sit around the fire, and help prepare a delicious Italian feast. I loved it!
Please RSVP to info@northwestartcenter.org  if you are interested in attending next year!
Memorial Day Weekend 2017
Friday, May 26th – Monday, May 29th
An extraordinary art and photography adventure to the spectacular Palouse country awaits you Memorial Day weekend May 2017.
Spend a splendid, long weekend exploring photography, watercolor and acrylic painting from the historical Eureka Farm nestled in the heart of the famous Palouse country. Northwest Art Center art instructors will take you on daily adventures as you experience and capture the creative beauty of the Palouse region of Washington State.
NEW! Exclusive Deal for locals in the Palouse area who don't need meals or a place to stay can now register for individual art classes below! A free Steptoe Butte photography class! You can't miss out on that, if you can meet us there at sunrise!
*NOTE: Instructors and daily schedule subject to change pending weather. Photography, watercolor, acrylic classes and good times ahead no matter what!
Retreat Agenda
---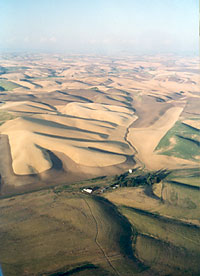 Friday, May 26th The adventure begins with a road trip
Carpool road trip across the state or travel from anywhere to your weekend destination: Eureka Farm.
Get settled in your accommodations at either Eureka Farm Cottage House or The Parsonage Bed & Breakfast.
Enjoy the evening meeting fellow artists over a delicious dinner starting at 7:00pm.
---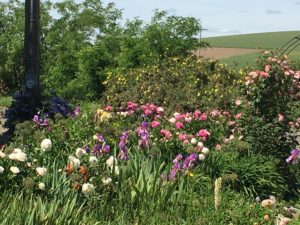 Saturday, May 27th Floral watercolor painting. farm & field photography & an Italian cooking class
9:00am Kick off breakfast at Eureka Farm
10:00am Paint a lovely floral watercolor with Susan Jenkins of the flower gardens and arrangements of Eureka Farm.
12:30pm Picnic lunch at Eureka Farm
2:00pm Farm and Field Photography walk with Susan Jenkins & Laura Henion. Learn how to best capture pictures for future paintings. Bring your own camera equipment or you can also use your cell phone camera.
6:00pm Enjoy an Italian cooking class learning how to prepare an authentic Italian meal. Delicious food and wine will certainly lead to lively conversation around the farmhouse dining table.
---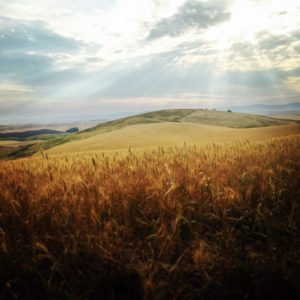 Sunday, May 28th Sunrise at Steptoe Butte and Acrylic Painting the Palouse
5:00am! Wake up early for an epic photography trip to capture the sunrise from the top of Steptoe Butte. Getting up early for this will be a once in a lifetime excursion. The views from the top of Steptoe butte are stunning! It will be well worth it. Bring a to-go coffee travel cup and we will fill it to the brim!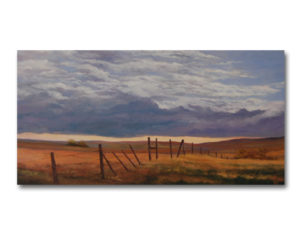 Return to Eureka for brunch and en plein air acrylic painting class starting around 11:30am. Weather permitting this class will be outside en plein air style painting or held inside at the Eureka Farm Cottage House living room.
Enjoy the evening with an informal art exhibit cocktail hour, where we share and discuss our paintings from the weekend. A simple family farm style dinner will be served at 8:00pm.
---
Monday, May 29th Epic Photography at Palouse Falls
9:00am Breakfast at Eureka Farm and depart for a world famous photography destination, Palouse Falls on route home.
---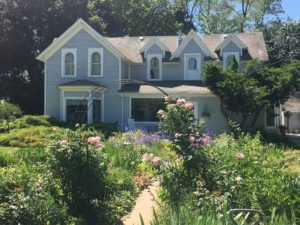 Logistics Details
Cost: $450.00-$500.00 covers different room accommodations, full meals, classes and all art materials. You can pay a half payment now or pay in full. Full payments are due by April 28th. See options below based on room type.
Location: Eureka Farm
Accommodations:
Eureka Farm Cottage House
The Cottage House is located at Eureka Farm and can sleep 2 individuals and/or 2 couples.
SOLD OUT Room 1 – private with a queen bed + retreat classes + meals $500.00
SOLD OUT Room 2 – private with a queen bed + retreat classes + meals $500.00
1 and a half bathrooms shared by both rooms.
Full kitchen with coffee and juice supplied.
A 5 minute drive from Eureka Farm, is the lovely Parsonage Bed & Breakfast which has the following accommodations.
SOLD OUT Main floor room 1: private with queen bed + retreat classes + meals $500.00
SOLD OUT Main floor room 2: private with queen bed + retreat classes + meals $500.00
SOLD OUT Main floor room 3: private with a double bed + retreat classes + meals $475.00
Upstairs: A large open shared sleeping space with 4 double beds and 3 twin beds. Perfect for a group of artist friends to share.
SOLD OUT Double bed 1 + retreat classes + meals $450.00
SOLD OUT Double bed 2 + retreat classes + meals $450.00
SOLD OUT Double bed 3 + retreat classes + meals $450.00
Double bed 4 + retreat classes + meals $450.00
Twin bed 1 + retreat classes + meals $450.00
Twin bed 2 + retreat classes + meals $450.00
Twin bed 3 + retreat classes + meals $450.00
There are 2 bathrooms, one on the main floor and the other in the basement, both have showers.
One time fee of $25 (in addition to the workshop cost, to be paid directly to Parsonage owner) to use the kitchen, light breakfast, lunch, and for storing food (like sandwich supplies or microwavable items) but no full cooking of meals. All full meals will be served at Eureka Farm.
There will be coffee and juice supplied.
Cancelation Policy
Full payment option only remaining.
If you cancel at anytime there is a $50.00 non-refundable deposit.
No refunds if canceled after May 20th. You may send someone in your place, but no refunds after May 20th.
Please email info@northwestartcenter.org if you have any questions.
Tickets are not available as this event has passed.